YE OLDE FIGHTING COCKS ARNSIDE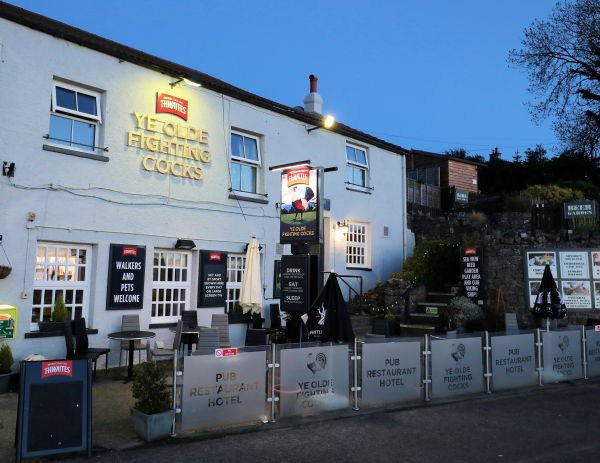 At Ye Olde Fighting Cocks we overlook nothing but the estuary...
Ye Olde Fighting Cocks, a historic hotel with superb accommodation, excellent fare and award winning ales.
Situated in the beautiful surroundings of Arnside, Cumbria, Ye Olde Fighting Cocks creates an environment to thoroughly enjoy the true taste of great food and drink.
to book a table or reserve a room please call 01524 761176.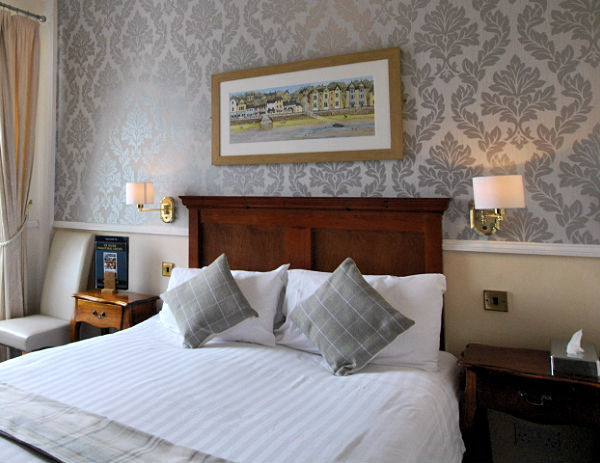 Stay at the Fighting Cocks - Your Hotel at Arnside...
We have twenty en suite rooms including a disabled suite and two family and two pet friendly rooms we are a perfect retreat whilst visiting the Lake District and Arnside AONB Area.
Facilities include a car park and barn where cycles can be locked away. For those without transport there is a nearby railway station with links to the rest of the Lake District.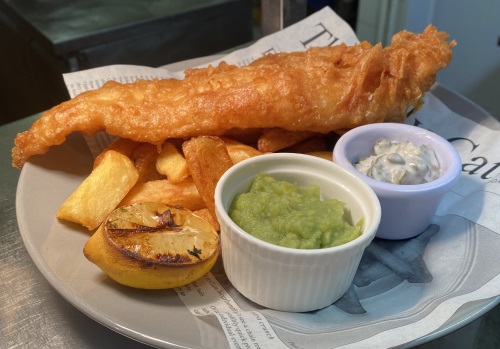 Eat & Drink at Ye Olde Fighting Cocks, Arnside
Our menus have a wide choice of fresh homemade food and daily specials with traditional roasts on Sundays expertly cooked by our chef. Particular pride is taken in the quality of our freshly prepared food.
Whether you are eating in the restaurant or enjoying a meal in our outside seating area. Our selection of wines and beers provide the discerning palate with an outstanding range to choose from. Relax in our beautiful outside area with lovely scenery to enjoy or near the open fire...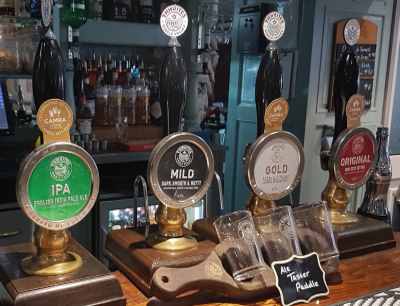 Ye Old Fighting Cocks is a warm, cosy, friendly family pub and has a large car park available for visitors.
Being a Thwaites Pub, we keep a well stocked cellar and have a growing reputation for the Real Ales, Guest Beers and a wide range of Bar Snacks as well as a full restaurant service available.
Usually you will find a minimum of three cask ales at any one time, in addition to these we have a range of draught lagers, Kingston Press Cider and Guinness. All of these plus a extensive range of wines available by the glass or bottle, spirits, mixers and soft drinks.



Click here for all the events and entertainment we have planned!
Submenu